Welcome to the Ceroc® Dance New Zealand National Events and Championships page. This website provides you with all the latest information regarding Regional & National Ceroc® Events throughout New Zealand.
Select the event you are interested in from the above menu to view more information.
Next Upcoming Ceroc Events
Auckland Ceroc Black Tie & Diamonds Ball
14th July 2018
Bringing Auckland dancers together for a night of glamour, good company and social dancing. Doors open at 7:00 pm followed by dinner at 7:30 pm and dancing till late.
Registrations open, don't miss out, limited tickets available to this event. Click on Auckland Ceroc Ball in menu above to purchase your ticket.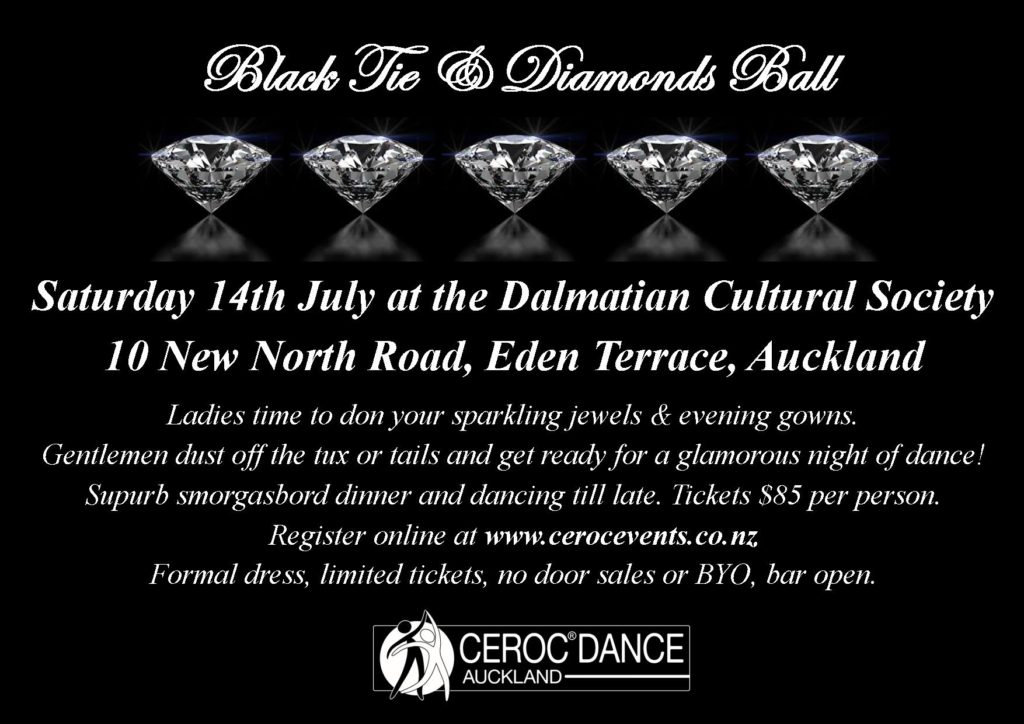 Ceroc Dunedin Larnach Castle Crown Ball
7th July 2018
Ceroc Dunedin is running The Crown Ball at one of Dunedin most loved and visited icons, Larnach's Castle. This picturesque venue is a great setting for the biggest event in Ceroc Dunedin's' dancing year. Bal
Registrations for Ball and Workshops are open, click on menu above for more information and to register.