Registrations
To register for Cerocmania 2017, click on the following link:
https://myceroc.co.nz/registrations/
Workshop Timetable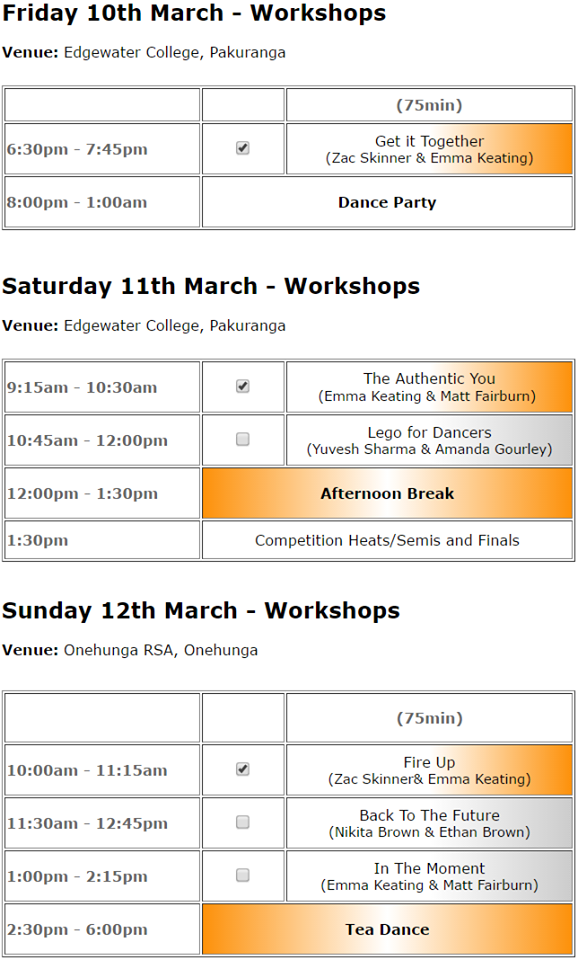 Workshop Description
GET IT TOGETHER – Zac & Emma – a quick guide to partnering, musicality and sharing. Get the most out of your 3 minutes!
IN THE MOMENT – Matt & Emma – you got options (wa-hoo) and you need to take the opportunities when they come your way – or of course you can create them!
FIRE UP – Zac & Emma – burn the floor with acceleration and energy and learn when to douse the flames!
THE AUTHENTIC YOU – Matt & Emma – who are you and who do you want to be? Hints on how to share without fear.
Sharing the Workshops duties, we have from from NZ our very own Amanda, Yuvesh, Nikta & Ethan.
BACK TO THE FUTURE – Ethan & Nikita – Old school, meets new school. Mixing moves from way with techniques and trends from today.
LEGO FOR DANCERS – Yuvesh & Amanda – Taking some basic building blocks to turn ordinary moves into extraordinary moves.