Registrations
To register for the 2019 Cerocmania workshops, click on the following link:
2019 Cerocmania Workshops Registrations
Workshop Timetable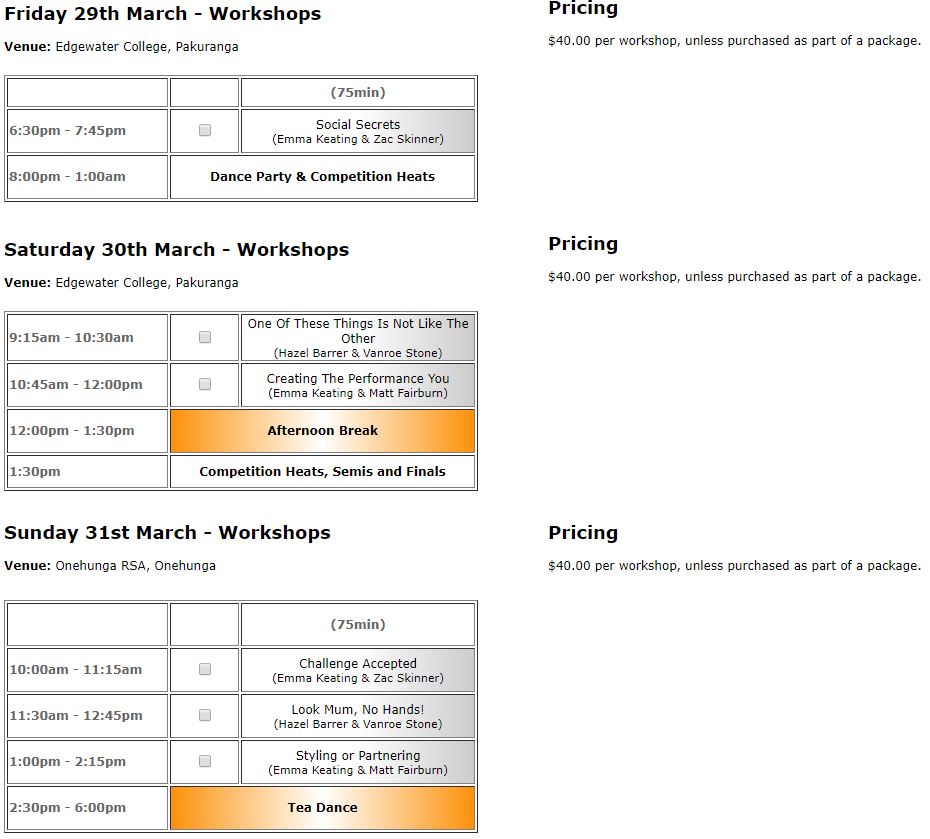 Workshop Description
Come learn some "Valuable Life Dance Lessons" with the Coasties from Le Step;Emma, Matt & Zac and our Kiwis Vanroe Stone & Hazel Barrer.
Vanroe Stone & Hazel Barrer
One of these things is not like the other
Tips and tricks to adapt to different partners on the dance floor.
Look Mum, no hands
how you lead different parts of your partners body for a more interesting dance.
Emma Keating and Matthew Fairburn
Creating the 'Performance You'
We'd like to show you how to identify the things that will make you stand out on a dance floor. Learn how to create the best version of the dancing you! Both on the social and competitive floor.
Styling or Partnering – that is the question
What is style? What is good style? What is partnering? What is good partnering? How do you know if you look good? Who do you lead cool moves with style and still be a good partner? So much stuff – lets unpack this!
Emma Keating and Zac Skinner
Social Secrets
Ever wonder why some dancers get raved about in glowing terms? There's things they do while they are dancing that are beyond a spectators grasp. We'd like to introduce you to some dance essentials that aren't taught at regular classes.
Challenge Accepted
We all love the cool stuff. Eye-catching moves are definitely a "thing" and we've got a few of these "things" up our sleeves to show you. Better yet, we'd love to get you doing things beyond what you believe you can. Do you accept the challenge?